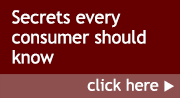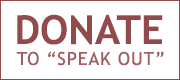 Consumers Corner
"Secrets" Every Consumer Should Know
Trial Ready® offers you educational and affordable e-articles revealing "secrets" every consumer should know to help you navigate the changing legal landscape. With over 20 years experience as a former prosecutor, defense attorney, legal analyst and Judge Pro Tem, Michele Hagan provides you with legal information and practical pointers to help you to be a smart and successful consumer.
E-articles cover such topics as:
Confidential telephone consultations are also available.
Contact us at consult@trialready.com.
Your Media Campaign™
Get Your Story Out
Do you have legal information other consumers should know? Do you have an interesting legal story? Or, do you have an idea for a new law? With over 17 years of media experience as a legal analyst appearing on ABC's Nightline, CBS, NBC, CW and several local and national news talk stations, Michele Hagan will help you get your story and information out to the media to inform other consumers. You can make a difference! The media is an effective tool to get your story out. Find out more or contact us at mediacampaign@trialready.com.
For the Media
Hagan analyzes Conrad Murray Verdict, NBC San Diego
KGO Radio with Ronn Owens (San Francisco)
Michael Jackson: Wills & Trusts wake up call
Legal Analyst Services
For over 17 years, Michele Hagan has been providing sought after legal analysis on high profile trials, today's legal issues and hot political topics for television and radio including ABC's Nightline, Tru TV, NBC, CBS and many news talk radio stations. Her legal commentary can be found at Trial Ready Blog. To schedule an appearance or interview with Michele, call 415-531-0253 or contact booking@trialready.com.
For Attorneys & Businesses
Trial Ready Programs® & Services to Avoid Trial By Fire
Attorney Training Programs to avoid "Trial by Fire"
Business Programs to educate on legal issues, minimize lawsuits and legal fees.